At some point this decade, a new space observatory will be launched into orbit; one unlike any that we have seen before with extraordinary equipment and capabilities. WFIRST, the Wide-Field InfraRed Survey Telescope, could potentially revolutionize what astronomers know about our universe and how it behaves by focusing on three major categories: dark energy, exoplanet detection, and infrared astrophysics.
WFIRST has two major features that make it stand out above other observatories within its niche: it has an enormously wide field of view (roughly 100 times the area of Hubble's while maintaining the same level of resolution), as well as being equipped with a coronagraph. Coronagraphs block out the glare from a star's corona to allow its observatory to directly observe things such as the planets that may orbit the star, and protoplanetary disks if the star happens to be younger. Coronagraphs have been utilized in the past with observatories like Hubble, but WFIRST's coronagraph will be far more advanced and sophisticated.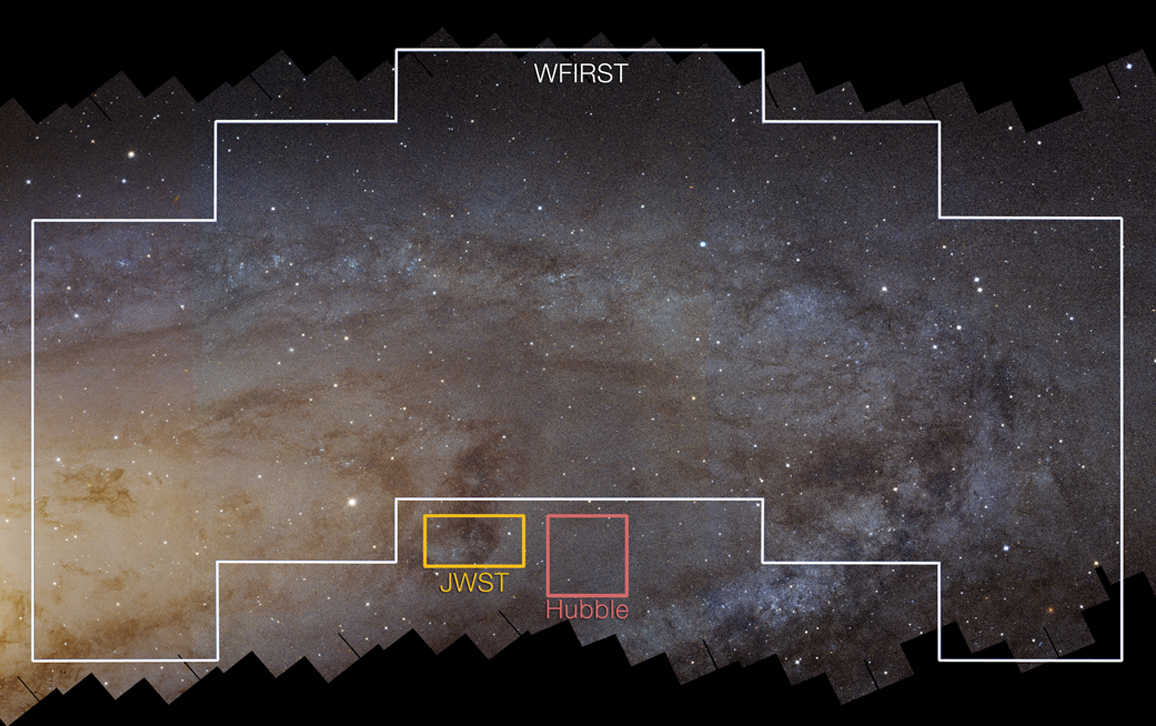 To study dark energy, WFIRST will use its primary mirror, which has a diameter comparable to Hubble's, as well as its wide-field instrument. With its immense imaging power, WFIRST can study the distribution of mass and matter throughout the universe and how the distributions may have changed as a result of the universe's accelerating expansion. There are a handful of other ways in which WFIRST will attempt to study dark energy, but in short, understanding dark energy will unlock the secrets of how our universe came to be and the circumstances of its demise.